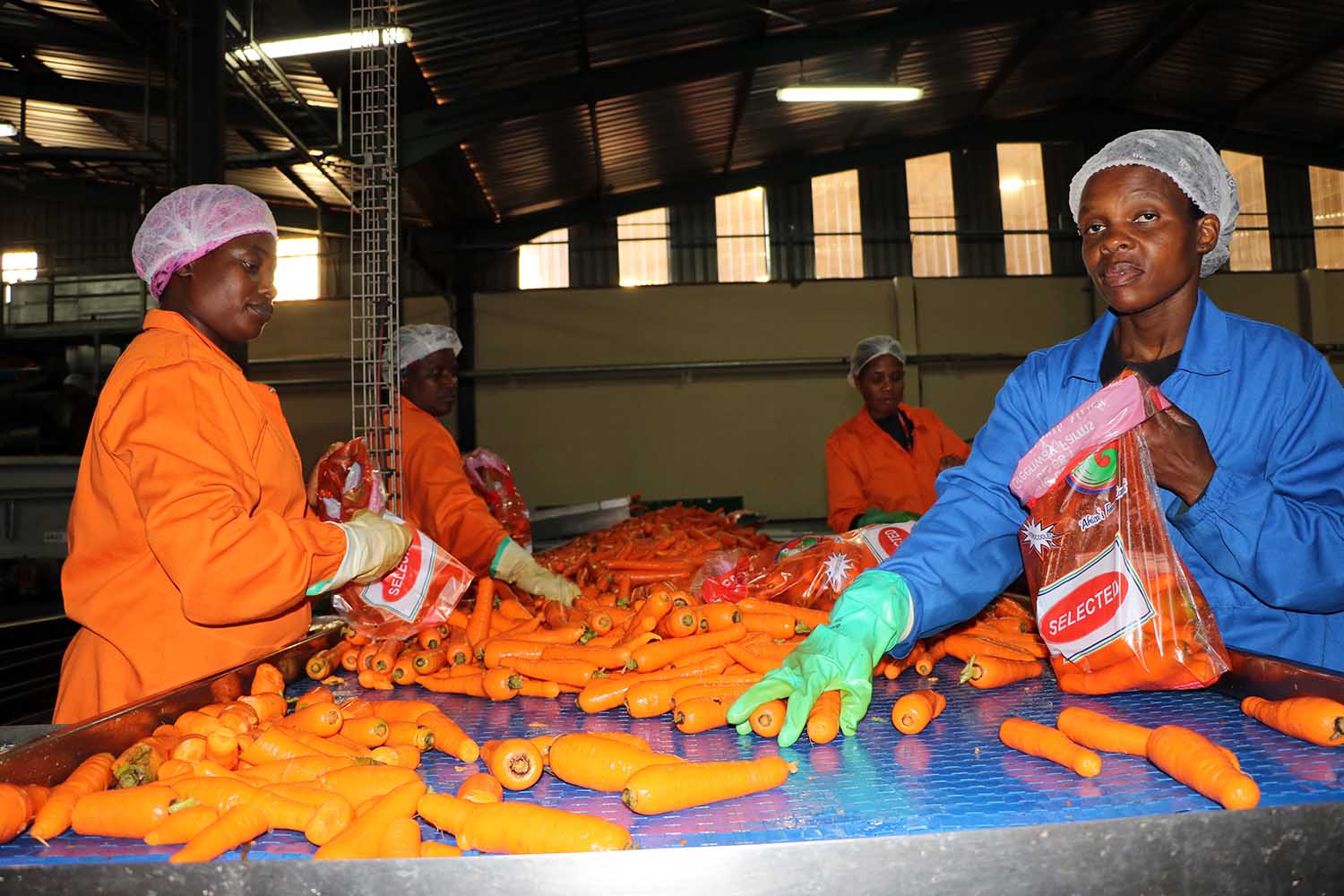 In South Africa, the Rugani farm alone produces 40% of carrots in the whole country. Property of two families, the Rugani farm is spread over 2500 hectares in the highland province of Gauteng ("the place of gold" in the Sesotho language), the industrial and commercial heart of South Africa.
Vito Rugani, one of the owners, ensures that he has literally gone from being poor to wealthy. "At the beginning of the 1990's, I was sleeping on the floor of an apartment in Johannesburg," he relates modestly, but proudly to a group of journalists of the International Federation of Agricultural Journalists.
This man has learned how to make fortune thanks to agriculture. He produces around 200 tonnes of carrots each day. 70% of his carrots are sold fresh and 30% are processed into juice.
Nothing is lost, all is processed!
"In 2006, we realised that we should stop increasing just production and think of processing," he says. Processing, yes, but where to start from? "We therefore started to do some research on the Internet," he adds.
Research that have enabled them, thanks to fortuitous meetings, to put in place a recipe for carrot processing after some years of trial. Today, the Rugani factory produces one million litres of carrot juice per month.
The residue from the processing of carrots is used to produce biogas. Then the residues from the biogas production are transformed into organic fertiliser for the fields.
Vito Rugani continuously brags about the therapeutic virtues of the carrot juice. "When you have indigestions, it's good to drink it," he assures. "Personally, I drink enough every day," confesses the businessman. From what it is bringing to him, for sure it is beneficial!
Highly automated, Rugani employs 240 people. "We try to maintain an equilibrium between the machines and human labour," concludes the South African king of carrots.
Inoussa Maïga